~~ April 2020 Update ~~ Watch our latest update video & read our letter below
Hello Friends & Family!
If you're looking for some good news during a time like this, well we've got some for you! Your generous hearts towards our church's mission have put us at 74% towards our goal! If it was a one-time gift or you committed monthly, every gift has been a huge encouragement to us! We are so thankful for your support, not just through finances, but having people pray over our church & family and having you check in on us. It has been so encouraging to get messages from you all to see how we are doing. We feel so loved and supported!
We are excited to fill you in on some of what's happening at New City Church. Funny story, my first official onboard announcement at New City also happened to be the last Sunday we were able to meet together before gatherings were prohibited. So my role as Sunday expression pastor literally transformed overnight into figuring out how to make our services become an online expression of New City Church. It has been an honor to jump into the unknown with our team and find the best ways of getting our church services online. Due to our services going online there have been people watching who wouldn't maybe step into a church building but are listening at home. This medium provides a huge opportunity for God's Church to share the good news in a time when people may be looking.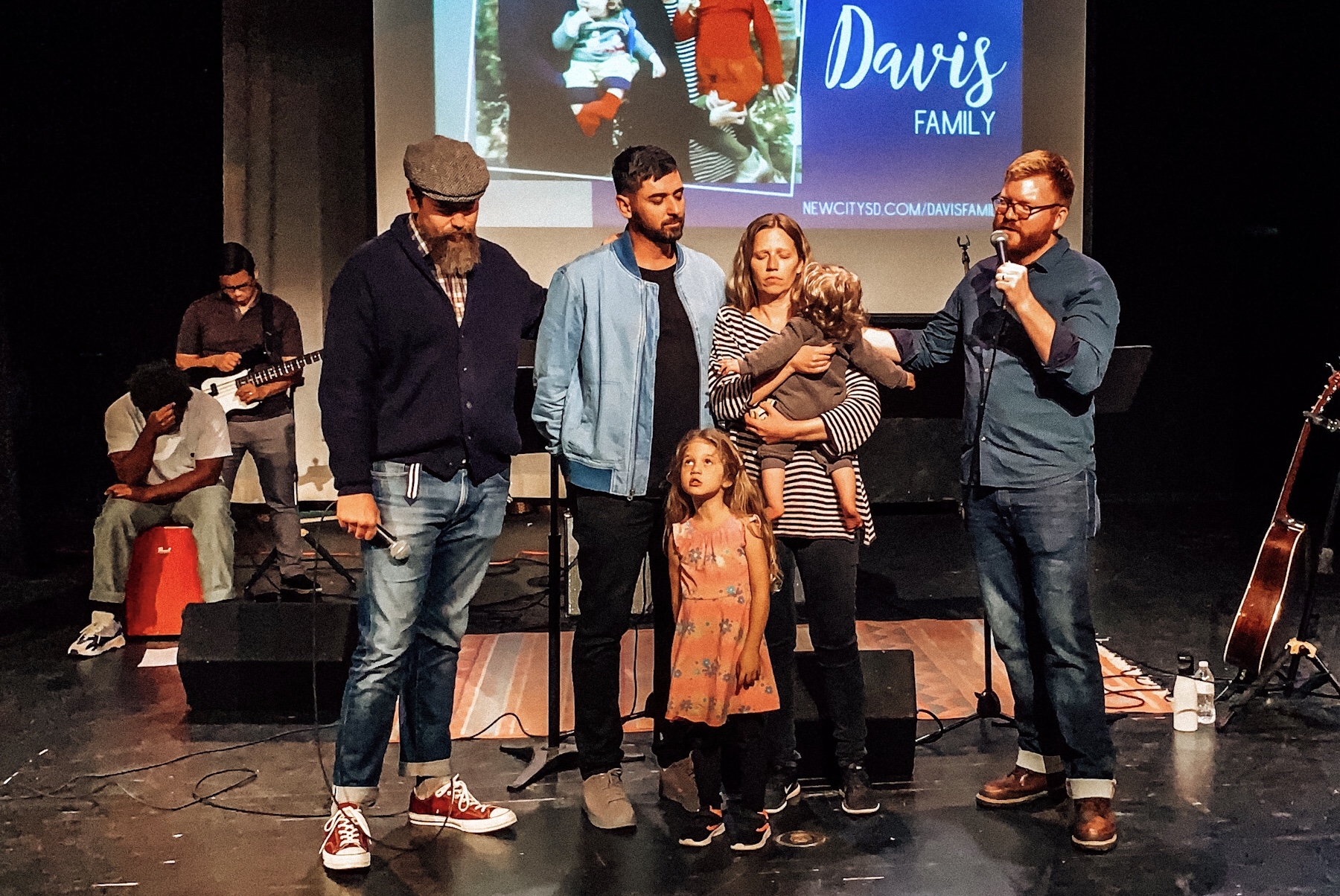 Our Gospel Communities (small groups) have really been a source of family for everyone. They have been supporting families in financial crises, grocery shopping for those who can't leave their home and extending care & spiritual counseling to those in need. There is even a group of people who have started making masks and those efforts have reached across the US. It has been so inspiring to see how creative everyone's efforts have been to serve our people, our kids, support single parent families and keep us all connected to each other.
We would love for you to join us online! We have been streaming live on Sundays at 10am through Facebook and YouTube. Come join us anytime or share with a friend who may need the good news that there is a God who loves them. Also, if you know someone who would be interested in supporting our efforts, please feel free to share our story with them or let us know how to get in contact with them. We would love to reach out!
As you pray for us, here are some current prayer requests:
More opportunities for our online services to reach people who don't know Jesus.

Because of social distancing, we hope the existing members of New City would feel connected and cared for as a church family.

Thanking God for 74% of funds being raised! Praying the last 26% would come through.

Overall health for our family and we will pray the same for you :)
Thank you so much again for your love & support! Please let us know how you are doing.
Click Here to Give to the Davis Family
**Choose the "Davis Family - Pastor Support" fund and either one time or reoccurring donation**
~~ Letter below from February 2020 ~~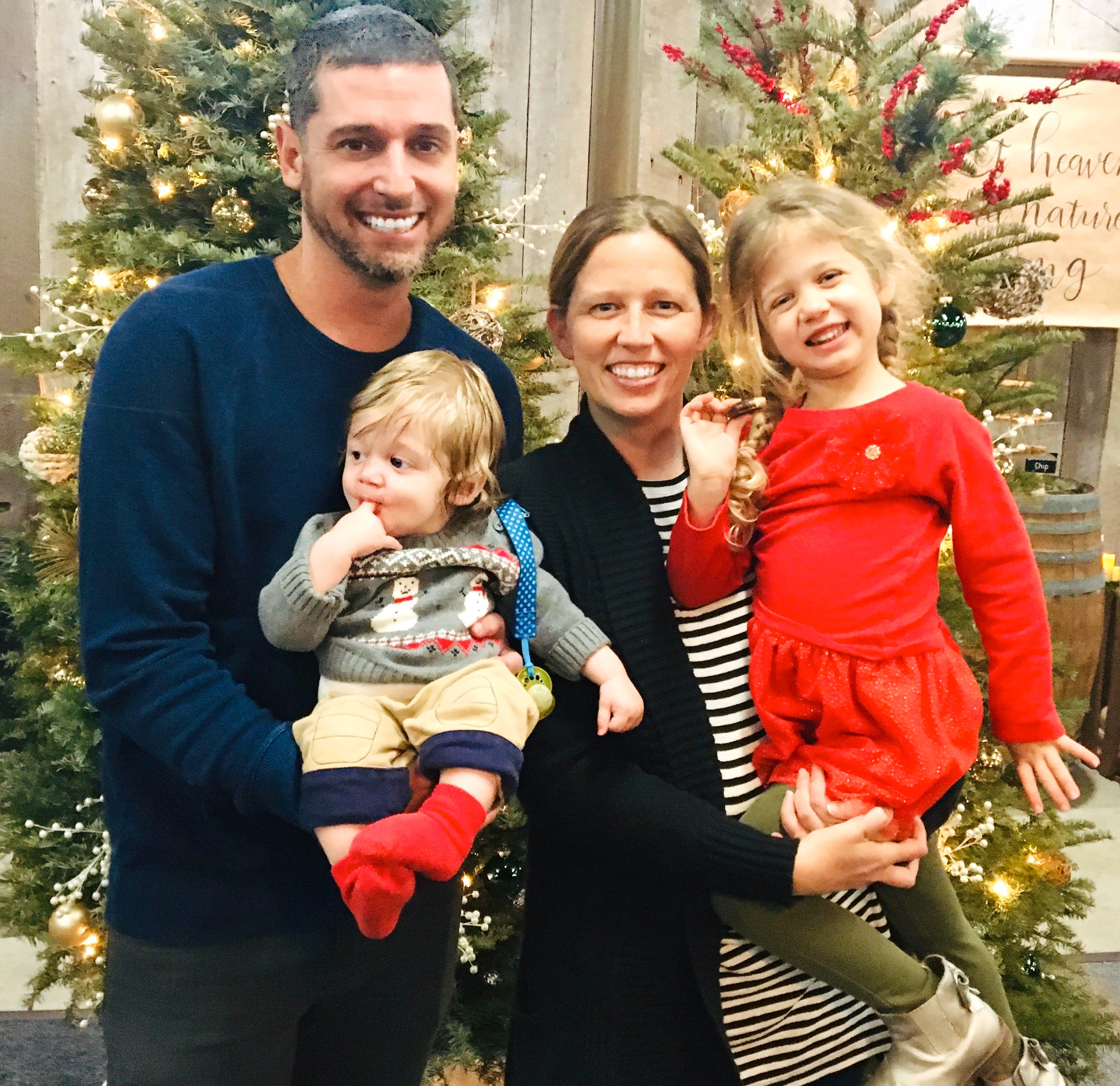 We truly appreciate the support you have shown me, my family, and the ministry God has allowed us to participate in over the years. Starting March 1st my family and I will be taking a huge leap of faith to serve at New City Church as I become their Sunday Expression Pastor. You can download our support letter to read the whole story and find ways to support us in this endeavor (Click here to view full Support Letter). Thank you for considering how you can support our family and the work God has called us to at New City. We greatly appreciate you taking the time to read about our new transition. We walk by faith, knowing we are deeply loved by a generous Father!
Sincerely,
Trevor Davis
Click Here to Give to the Davis Family
**Choose the "Davis Family - Pastor Support" fund and either one time or reoccurring donation**
Click Here to Read Full Support Letter
Below are all the ways you can support the Davis family:
Pray – Would you pray for people to hear the good news of Jesus, for lives to be restored & renewed in the love of Jesus, and for disciples to be made at New City? Will you pray Heidi and I receive the fundraising we need to link arms with New City? Let us know you are praying. We hope to send periodical updates to everyone.
Give – Would you financially support our family in this mission? We are raising funds to cover our $6,000 monthly living expenses for our family of four here in San Diego for the first two years at New City. Your gift will be a blessing! You can give by mail or online.
To give online:
Website Link - Click Here to Give Online
Choose the "Davis Family - Pastor Support" fund and either one time or reoccurring donation.
You can also text 'NEWCITYSD' to 77977 and you will receive a one-time reply containing the link to give
To give by mail:
Write check to "New City Church"
PO Box 122535
San Diego, CA 92112
Put "Davis Family – Pastor Support" in the memo section
Connect – Stay connected with us. Your emotional support & wisdom in our lives is a key component of encouragement & discernment to us. Feel free to reach out anytime by email at or .