We are so glad you are interested in joining us on Sundays! We are gathering at the bay every Sunday as of now on Vacation Isle near Paradise Point Resort (1400 Vacation Isle Rd. San Diego, CA 92109). When you arrive, look for our New City tent (Click on map to view closer). We are observing physical distancing & asking you to bring a mask (anyone older than 2 years of age). Here is our New City Covid Policy for you to review as well.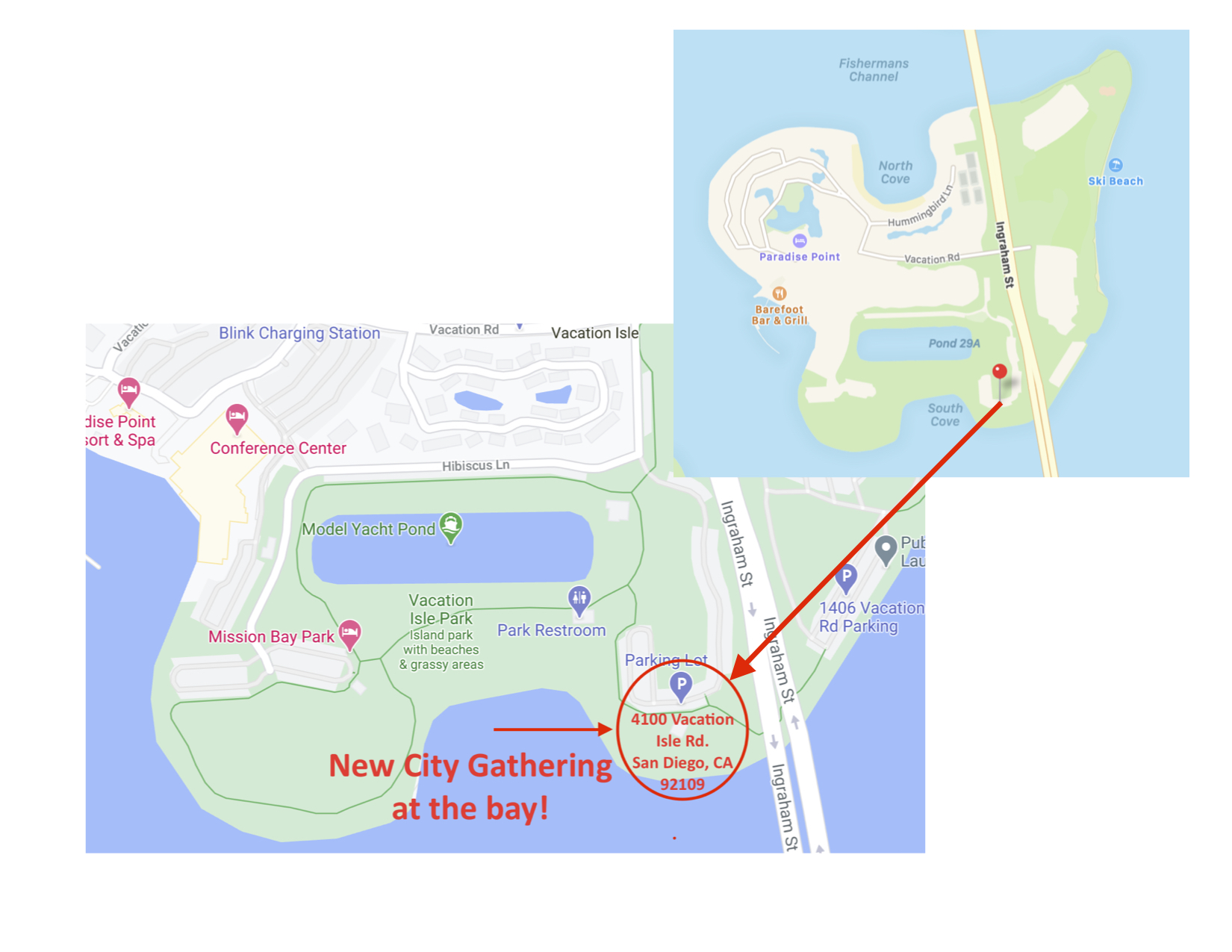 For those who cannot make it in person, that is ok! Here are some options for you:
Listen by RADIO (91.5 FM) in the comfort of your car in the parking lot at Vacation Isle.
Join us ONLINE at home or with a Sunday Watch Party in a smaller group. If you host a Sunday Watch Party, please check out both the Sunday Watch Party Guide and the Health Guidelines for Gathering (click to view/download).
We created a Sunday Gathering Guide to help guide our time together. It includes the sermon info, the lyrics for the worship songs we will be singing as well as a communion guide for a time of remembering Jesus' work on the cross. Push the button to download/view the Sunday Gathering Guide.
To watch online, we have our gatherings streaming live on Facebook every Sunday at 10am. The YouTube video is posted after the gathering at the bay.